News From Evangelist

Mike Gendron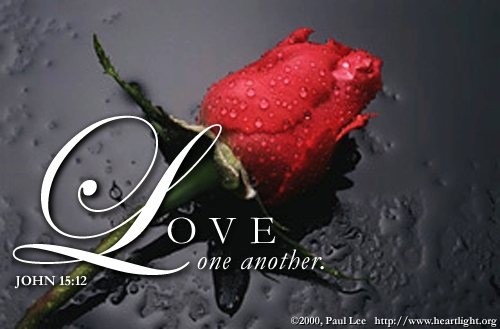 Greetings in the Enduring Love of Jesus,
One of the greatest testimonies Christians can offer to an unbelieving world is our love for one another. Our Lord said, "By this all people will know that you are my disciples, if you have love for one another" (John 13:35). This love is also a mark of genuine Christian faith: "We know that we have passed out of death into life, because we love the brothers. Whoever does not love abides in death" (1 John 3:14). How are we doing? Some churches, which may be rigidly right in their orthodoxy, are unpleasantly cold in their love for the brethren. Evangelical leaders are saying they have never seen so much division within the church in their lifetime. Tragically, the causes of most bitter disputes in the Church are not doctrinal differences, but the hateful manner in which they are handled.
Rather than speaking the truth in love with humble teachable spirits, Christians are dismissing one another with arrogant assertions, false accusations,
combative disrespect and
hateful misrepresentations.
With today's technology, this unloving behavior is seen far and wide as it spreads from person to person via social networks, blogs and email. It is disheartening to see Christians breaking fellowship with one another and dishonoring the name of Christ over issues not related to the purity of the Gospel.
As Christians united in the truth of the Gospel, we must recognize that no one is an infallible interpreter of God's Word and no one has perfect theology. Personally, I know parts of my theology may be amiss, but I don't know which parts. If I knew, I would correct them. This is why respectful discussions about theology can be helpful and why we should strive to be good Bereans (Acts 17:11).
We may have different opinions on eschatology, spiritual gifts, ecclesiology, the mode of baptism, the sovereignty of God and man's free will, but we should not let these issues cause discord, strife or dissension within the Body of Christ.
Too often we stubbornly cling to our traditions and self-serving agendas rather than pursue our Lord's purpose for the church He purchased with His precious blood. Those who obey the truth will purify their souls for a sincere love of the brethren and fervently love one another from the heart (1 Pet. 1:22).
What can we do to be part of the solution and not part of the problem? First, we must be willing to apologize and seek forgiveness from those we have offended. This is crucial for preserving the unity of the Body and for maintaing a Christ-like testimony to the world. Second, we must offer forgiveness to those who have offended us. Paul wrote: "Be kind to one another, tenderhearted, forgiving one another, as God in Christ forgave you" (Eph. 4:32). Third, when we have discussions on doctrine, we need to speak with patience and respect, with humility and gentleness and with love and self-control. We also need to pray, asking our Lord to give us an accurate understanding of His eternal truths. Only then can we pursue the perfect unity in truth that Jesus prayed for in His high priestly prayer. His prayer for unity had a divine purpose. It was so the world would know that God sent Him to redeem sinners from the bondage of sin (John 17:23). May God give us all the grace to be His witness and a testimony to the unbelieving world. pro-gospel.org